Meet

Physical Therapist Carol Montgomery, PT, MSPT, GCFP, STMI
Reconnecting Learning with Human Function and Health
Carol Montgomery is a dedicated, passionate Physical Therapist whose focus is on the somatic relationship between the physical body and the psyche for rehabilitation and recovery.
She is also a co-creator of Integral Human Gait
SM
Theory and a Guild Certified Feldenkrais Practitioner and Movement Intelligence Senior Trainer. She is a graduate of both the Indianapolis Gestalt Institute and the Institute for Integrative Psychotherapy. Carol is certified in Total Motion Release® and is in the process of becoming certified in Fascial Counterstrain.
Montgomery offers certification and continuing education programs. For more information, please contact [email protected].
Feldenkrais, and Feldenkrais Method, are services marks and Guild Certified Feldenkrais Practitioner a certification mark of the Feldenkrais Guild® of North America.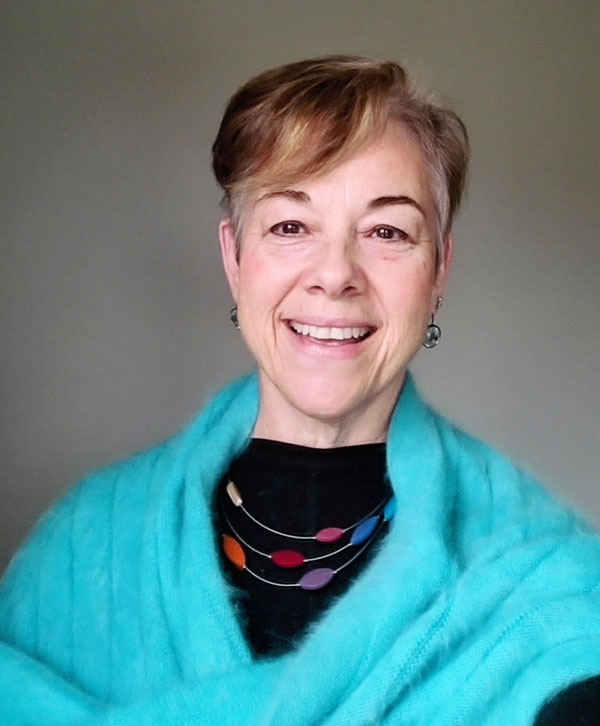 I was so emotional the day I saw my doctor: suffering with terrible neck pain, sleeping 2-3 hours/night, pacing the floor, no relief from cold/heat; loss of functional and social interactions and inability to take pain meds. Because of the experience my doctor had had with you, he suggested that I try and see you. And I have been so thankful ever since, because you, out of all the people and things I have tried have helped me the most. My quality of life was zulch/bad. My sessions with you got me sleeping thru the night again because I didn't have that horrible pain. I was even able to go back to playing golf and you got me into Pilates with a safe and quality instructor that you trusted.
– Alberta R.
The gateway for me in choosing a provider is someone that I trust and love refers me to someone and from there I am able to use my own judgement. So once we began to work together, I saw the tangible results of your expertise and my friend's recommendation was validated. As is my work in organizational development, the same holds true in the wellness industry. There is a mythology that there is one answer, one intervention that heals. What makes impact in a person's life is exquisitely tailored and the ecology of those interventions is very fragile. We say, 'Oh if we just make this sustainable, oh if we just create local ownership, like there is some silver bullet that can be replicated in every country and in every culture, that is an absolute fallacy. And so it is in the wellness industry 'Oh if you just do A,B,C then you will have good health, you will manifest wealth, you will have this and you will have that'. The only question there is for me is: do you have someone you can trust who can tailor some kind of support, wherever you are in the journey, and know what it takes to give you relief, and help you to learn to take care of yourself? Carol Montgomery has been that someone for me. I have infinite trust and confidence: in her compassion, empathy, knowledge, sense of humor and appreciation of how our work together has changed me for the better, and, I don't mean just physical, but all 4 dimensions/quadrants of power: physical, emotional, mental, and spiritual.
– Laura Guyer, Training Resource Group, Organizational Development Consultant
It's been four years since the Parkinson's Disease (PD) diagnosis. I still haven't accepted it fully; the brain does but the heart – not yet. I've seen a General Practitioner (GP) and 3 neurologists. All prescribe medicine and just measure my tremor progress. NO ONE EVER suggested physical therapy (PT), just vague suggestions to "stay active". Finally the GP sent me to physical therapy because of muscle spasms in my back. Related to, or caused by PD? I worked for several weeks with a wonderful PT who helped my back tremendously. She noticed and questioned my posture. I had not realized she didn't know about my PD diagnosis. She recommended Carol Montgomery and arranged a meeting. The magic began! My pain is less, my posture improved; my balance is getting better and better. Carol has shown me all kinds of ways to cope with PD. I am doing ALL kinds of things I didn't think I could. Most of all, my attitude has improved. I'm actually happy again because I know I am improving and fighting against PD. I don't have to give up or give in. Carol talks about "my world" with a neurological difficulty. I know I can deal with "my world" now. I hope all PD patients find their own Carol Montgomery to help them win their battle.
– Carolyn F. A person first, a disease second
Carol has added a real depth to my teaching – most significant is how to help my clients develop the subtle awareness in body position, not just for safety of the joints but also to insure the integrity of the exercise in the moment and how it is working throughout the exercise. Just the slightest change sometimes in position really changes the exercise. Carol has taught me to think of the functionality of movement hidden in all my exercise moves.
– Nancy Hankins, Owner Studio Fit and ACE Certified Personal Trainer
Carol has taught me how to observe, integrate, respect and honor all movement without strain or motive. She has inspired me to find the harmonious unity of movement and peace within my yoga practice.
– Traci Pfannenstiel Owner Awaken Yoga Studio and Yoga Instructor
"I am finding my spine more flexible, my alignment better, my hips more level, my feet more in touch with the ground, my breathing deeper."
– Cindy S.
"Carol Montgomery's presentation was excellent! I like that you could have been any age to benefit from the information." "Carol Montgomery's presentation was very interesting and easy to follow her directions." "We want Carol back next year!"
– 2015 National Senior Health & Fitness Day
"As opposed to muscles and bones person, you have a full understanding of how the psychology meets with the physical meets with the spiritual and I think if you do not have the full mind, body, spirit connection you can't depart the same degree of help to any person. You are the only provider that I have every met that has ever done that. That is why your treatment modalities are the most successful. "
– Christine Fisher, MD
"You have a lot of knowledge on anatomy and gait from the point of view of science. It is the difference of knowing the movement as a straight line or sensing the movement move through the 'architecture of all joints' involved. How movement in certain aspects of a joint will have a different response not only locally but globally,. This is your strength. You Carol, know the shape and the form of joints. You know it from the inside and out and have a 3-D reality in your mind."
– Ellen Soloway, GCFP, Movement Intelligence Trainer, Child Space Coach
"I appreciate Carol's enormous body of knowledge, her use of oral and visual explanations, and her awareness and consideration of each participant. This Bones for Life® Segment with Carol is the best continuing education workshop I've ever attended."
– Jane Hewitt, GCFP
"You have this gift of being able to see a real clarity. You are listening so well to what people are saying to you and you can see things that they can't. The exercises that you have taught me have been so helpful and I know that if I have a problem (pain) that I can go back and do them consistently for a few days and I can get out of a problem (pain)"
– Kathryn Glover
Pearls don't lie on the seashore. If you want one, you must dive for it. – Chinese Proverb
Carol Montgomery's personal and professional philosophies are steeped in the unwavering belief that the human body systems are symbiotic in nature. From the mind to the emotions to the body—it's all synergistically connected. Her approach to her patients is built on the foundation of this fundamental truth—the same truth that Moshe Feldenkrais built the Feldenkrais Method upon.
The Feldenkrais Method trains practitioners to appreciate the sensitivity of the human nervous system. Feldenkrais practitioners use this training to touch and move people's bones, leading patients to experience a complete self-image. This "fleshing out" of one's self-image allows one to engage in all aspects of life, free, from habitual and parasitic patterns of action.
By reaching the lower and fundamental motor layers of self, we facilitate a deep reorganization of the personality.
– Moshe Feldenkrais
Carol Montgomery sees each person she comes in contact with as a partner in learning. Together, they gain insight into the interconnectedness of our bodies: our joints, systems of the body, thoughts, emotions, and even our kindred connections in life—with nature, friends, families, loved ones, and our community. Montgomery understands; however, it takes more than just knowing how parts of ourselves are three-dimensionally connected. Understanding interconnectedness is a great first step but the real magic lies in knowing how to navigate and restore the dynamic relationship between all connections.
With a passion for learning, Montgomery graduated with distinction from Ball State University with a Bachelor of Science degree in both physical education and physical therapy. She later pursed a master's degree in Physical Therapy, graduating with distinction from the University of Indianapolis.
As an adjunct professor for several years, she taught Gross Anatomy, Kinesiology, Introduction to Manual Therapy and other courses. Because of her natural attraction to the principles of Manual Medicine, Montgomery pursed post-graduate studies at Michigan State University's College of Osteopathic Medicine. She currently attends courses at the Jones Institute and is preparing for advanced certification in the Mastery Program of Fascial Counterstrain.
Awareness creates freedom. Awareness is necessary to shift the body and mind from lack of choice to the diversity of options that can restore movement and, therefore, wellness.
– Carol Montgomery
Once we believe in ourselves, we can risk curiosity, wonder, spontaneous delight, or any experience that reveals the human spirit. – E.E. Cummings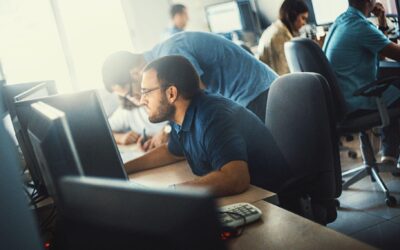 We are all so busy meeting work deadlines, caring for our family and friends, and attending to our...
read more
Any questions?
Fill out the form below and we'll get back to you as soon as we can.
Sign up for our newsletter.
Sign up for wellness and movement tips and upcoming events.